Advanced Pediatrics
Apollo Institute of Paediatrics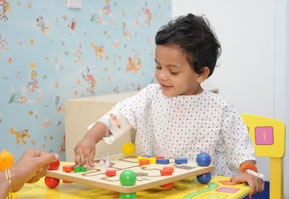 Apollo Institute of Paediatrics offers state-of-the art tertiary care in various pediatric specialties. The centre has an outstanding team of pediatric specialists covering all sub-specialties in pediatrics to provide comprehensive management of problems of neonates and children. Apollo Institute of Paediatrics has the back up of over 50 super-specialty departments at Indraprastha Apollo Hospitals such as interventional radiology, nuclear medicine, immunology, transfusion medicine, etc.
Excellent paramedical support is available like physiotherapy, dietetics, nutrition, child guidance, etc. The centre has well equipped pediatric and neonatal intensive care units comparable to the best in the world.
Apollo Institute of Paediatrics also offers facilities for transport of critically ill newborns and children. At Apollo Institute of Paediatrics, the emphasis is on teamwork because only a holistic approach can ensure optimum care.