Neurosurgery
Neurosciences (Neurology & Neurosurgery) - Neurosurgery
Institute of Neurosciences – Department of Neurosurgery Our vision at the Apollo Centre for Neurosciences is to bring healthcare of international standards within the reach of every individual and to achieve excellence in everything we do. We're passionate about making our patients better. Neurosurgery is a highly complex surgical branch which deals with the brain, spine and nerves. It requires a high level of surgical expertise. (as every neuron is important) State of the art equipment and years of experience backed by a good Intensive care unit and other specialty backup is essential to give an excellent outcome.

Common problems that a neurosurgeon deals with are head injury, spinal injury, brain tumors, spinal tumors, brain hemorrhage, hydrocephalous, nerve injuries or tumors, disc prolapse or herniation, spinal dislocation, unstable spine, congenital malformation like atlanto-axial dislocation, spinal dysraphism etc. The other diseases in which advanced neurosurgery may be required are seizure or epilepsy control and movement disorders like Parkinson's disease. We offer services for children, adults as well as the geriatric patients.

Advances in neuroanaesthesia, neurosurgical intensive care and neuro-imaging technology have played a significant role in the development of modern neurosurgery. These have not only decreased the mortality but also improved the functional outcome. The focus has now shifted to minimally invasive techniques to further decrease the mortality and morbidity associated with surgery. It is no longer enough to save life - preservation of all functions, good cosmesis, shorter hospital stay and avoiding pain and discomfort are equally important. To fulfill these aims of excellence in neurological health care, the Apollo Institute of Neurosciences has been set up as a part of Dr. Prathap Reddy's vision of World Class Health Care facilities in India. To achieve these goals our hospital constantly upgrades its technology and makes sure the team of doctors are updated with the latest available treatment procedures in the world and are skilled to carry out these procedures.

A super specialty tertiary care centre, Apollo Institute of Neurosciences is designed to provide the highest levels of professional expertise and leadership in all major disciplines of neurosciences through an integrated team of neurologists ,neurosurgeons, neuroanesthetists and intensivists along with rehabilitation specialists dedicated to provide total patient care.
Services
Apollo Institute of Neurosciences is equipped with facilities at par with the best in the world. The most modern technology and equipment is provided to cover the entire range of neurological diseases. More than 1000 major neurosurgical – cranial and spinal operations are being carried out every year.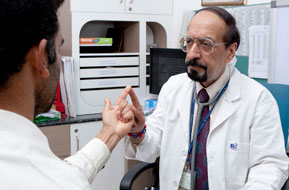 Major procedures done at our hospital include:
All brain tumors surgery and micro neurosurgery
Skull base surgery
Vascular procedure for AVM, aneurysm clipping and coiling backed by the state of art DSA suite
Hydrocephalous
Endoscopic surgeries for pituitary and intraventricular tumors and hydrocephalous - endoscopic third ventriculostomy
Head injury, Spinal injury including Polytrauma patients
Frame based and frameless stereotactic surgery
Radio surgery with Novalis
Functional Neurosurgery for movement disorders like deep brain stimulation
Epilepsy surgery with intra-operative EEG and video EEG
Awake Craniotomy
Minimally Invasive Neurosurgery
Pediatric Neurosurgery
Spine surgery for spinal tumors ,Degenerative and Congenital spinal disorders
Spinal instrumentation for Spinal listhesis /unstable spine
Lumbar and Cervical discectomies, artificial disc replacement and Endoscopic discectomies
Spinal cord stimulation for pain relief
Percutaneous pedicle screw fixation
Peripheral nerve injuries
Traumatic nerve injuries
Neuralgias
Nerve tumors
Nerve entrapments
Procedures for pain relief like Nerve root blocks, Facet blocks
Radiofrequency Rhizotomy
Intrathecal Morphine pump for chronic pain
Intrathecal Baclofen pump for spasticity
Neurointervention procedures:
Aneurysm coiling – including complex aneurysms
Embolisation of arteriovenous malformations
Embolisation of spinal arteriovenous fistulas
Pre-surgery embolisation of vascular tumors