Dietetics & Clinical Nutrition
It is health that is real wealth and not pieces of gold and silver – (Mahatma Gandhi) So let this be the advice for "HEALTHIER YOU" for now and later years. This is within your reach
Start Today
Healthy living is a life time commitment with no short cuts. Small steps taken in the right directions will make today healthy and pave the way for a healthier tomorrow.
For A Healthy Life:
A nutritionally balanced diet in terms of proteins, fats, carbohydrates, minerals, electrolytes and vitamins is essential for general well-being. It enhances the immunity of the person by providing daily requirement of nutrients to the body. Therefore, healthy eating habits go a long way in ensuring a healthy life.
Good Nutritional Statusis essential for:
Normal organ development and function
Normal reproduction
Growth and maintenance
Optimum activity and working efficiency
Resistance to infection
The ability to repair body damage or injury
Poor Nutritional Status:
Exists when a person is deprived of an adequate amount of the essential nutrients over an extended period of time and it's this poor nutritional status that leads to deficiency diseases.
Poor nutrition status can influence the incidence and severity of infections, diseases and recovery after surgery.
Infection and nutrition are interrelated. Infection results in Malnutrition and Malnutrition predisposes and aggravates infection.
Poor nutritional status leads to:
Decrease in energy levels and lethargy
Protein calorie malnutrition
Slow recovery and frequent recurrence of disease
Poor wound healing
Increased risk of infection in the presence of nutritional deficiencies.
It is for this reason that good nutrition during illness and recovery phase is of prime importance.
On The Other End Of The Scale Is: Over
nutrition
or
obesityis
leading to early onset of diseases like diabetes, hypertension and atherosclerosis. These to a certain extent can be controlled with a
well-balanced diet
and a
good exercise regime
.
Dietetics At Apollo:
Provision of adequate nutrition makes a major contribution towards improvement of clinical, biochemical, cellular, and psychological status of the patient in the face of the disease process and the side effects of various treatments.
Dietetics is about good eating practices which acts as a preventive and curative means and aids in a healthier life.
Patients in Apollo Hospital are met and assessed for nutritional status by the dietician on a daily basis.
Assessment of Nutritional Statusof the patient is based mainly on:
Anthropometric measurements
Biochemical indices
Clinical examination
Dietary history
The dietary intervention is done taking into consideration the disease condition, social background and nutritional status of the patients. The patients are visited and assessed on daily basis by the dietician and thediets are modified in accordance to the progress of the patients. For critically ill patients, the nutritional status is assessed on a daily basis and special tube feeds are indigenously prepared for each patients and closely monitored on daily basis in coordination with the medical team. These special tailor-made feeds help the patient in recovery from the critical illness maintaining his nutritional status which plays a vital role in the curative and recovery phase of the patient.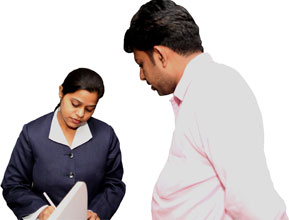 The Goals of Nutritional Therapy
Prevent or reverse nutritional deficiencies
Preserve lean body mass
Help patient better tolerate treatment
Minimize nutrition related side effects and complication
Maintain strength and energy
Protect immune function and decrease the risk of infection
Aid in recovery and healing
Maximize the quality of life
Clinical Dietetics Department
In our department, Counselling forms the main tool for disseminating the dietetic knowledge to both indoor and outdoor patients. Individual diet cards are prepared with detailed instructions so that they can take care of the medical problems more scientifically.
At the Diet Clinic the diets are planned in accordance to the medical, social and physiological condition of the patient.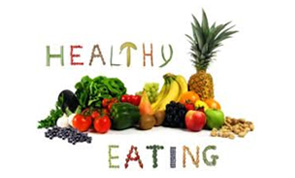 Clinical Dietetic Department: Specialties
Congenital Metabolic Disorder
Paediatric Diets
Diets in pregnancy
Cardiac Disorders
Neurological disorders
Diabetes
Liver Diseases
Kidney Disorders
Gastrointestinal Disturbances
Weight Management
Weight management – Post Bariatric Surgery
Organ Transplant : Kidney, Liver
Hypo allergic Diets
Diets for oncology patients
A large team of dedicated and committed dieticians ensures individual personalized attention.
Our Diet Clinic is operational every day at:
Clinical Nutrition Department, Gate No. 4 At:
Indraprastha Apollo Hospitals Sarita Vihar, Delhi-Mathura Road, New Delhi. 110076, (India)
Timing:
9.00 – 17.00 hrs.
Phone No:
+91-011-26925858
,
26925801 (Extn. 2083, 2092)